New Aqua 3.1 Dual Sim Android Phone has been launched by Intex at a budget price of Rs.3,790. The Intex Aqua 3.2 comes up with three most attractive colors ie. Silver, Blue and Black. Intex also decided to offer a back pack which would worth around Rs.700 with the phone.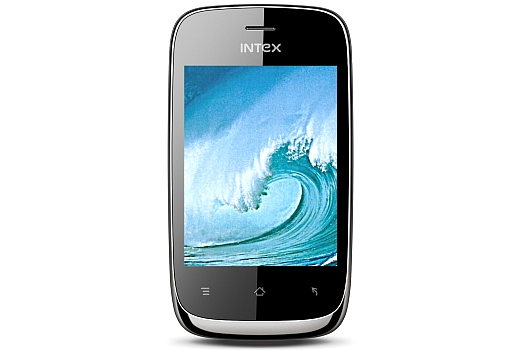 The New Intex Aqua 3.2 comes up with astonishing features like a 3.2-inch (320 x 240 pixels) capacitive touch screen display and but it runs on Android 2.3 Gingerbread. As far it's camera resolution is concern the New Intex Aqua comes up with a rear camera in 2MP. The new Intex Aqua is powered by a 1,200 mAH battery. In terms of processor, this phone is equipped with 1GHz processor and 256MB RAM which is adequate for this entry level phone though it may not give you best desired experience. Despite of 256MB RAM it also offers an external expansion options which are upto 32GB via microSD card. The Connectivity of the device offers 2G support with WI-FI and Bluetooth 3.0 with all these this device also have GPS navigation in it. Intex introduces language support for both English and Hindi and comes up with some features like sound recorder, mobile tracker which is now commonly used in many of the mobile phones, audio call record, caller group.
Some of the pre-installed applications include Fruit Ninja, Nimbuzz, IRCTC railway site meant for ticketing booking purpose and many more. With all above features, phone is definitely priced competitively as sub Rs. 4000 phone, it can be good phone for first time budget conscious smartphone buyers.