As the Smartphone market has achieved it's saturation peak (almost), it has forced the leading innovator to unveiled it's new project and hence Samsung has stepped up in to the arena of Smart Watches. As per rumors Samsung Smart Watch has been apparently in the works and will be released later this year.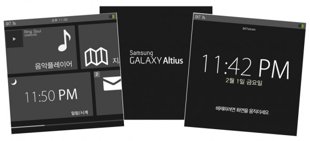 Just a few weeks ago, we heard the news from the biggest rival of Samsung under the innovation series, " Apple" to launch it's iWatch very soon in the global market. And now hearing the same concept news from Samsung, it looks like the battle between these two leading giants in techno-market worldwide haven't ended up yet. Lee Young Lee executive VP of Samsung's mobile business, declined to provide any details about the device, nor did he say when such a product would go on sale, "We are working very hard to get ready for it. We are preparing products for the future, and the watch is definitely one of them."
Looking at these pictures," These photos comment that the wrist watch will be features with a touch screen". However, suggesting a touch screen directly implement a sculpture about it's specifications that it will be running on Android operating system. It will also support a phone feature and will have a music player, email, and a data plan. Like all the other smart things these days, it would be not wrong to say that this wrist watch may include a camera.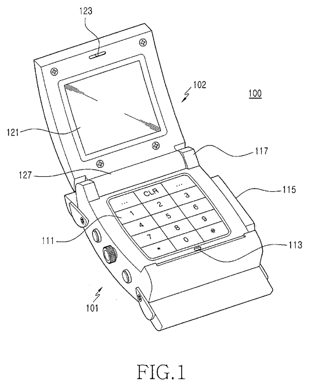 Speculating from the fictitious carved figure, this device will definitely support physical buttons and thus drawing a straight line towards the phone feature en ability. However, looking at the buttons designs it seems pretty outdated. A modern smartwatch wouldn't have fixed buttons like that, but digital ones that wouldn't take up permanent wrist-space.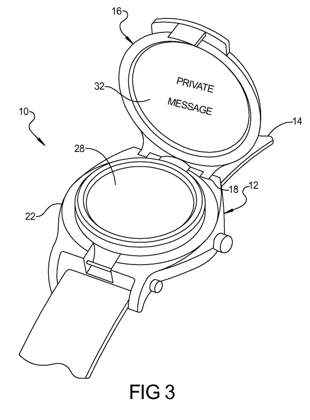 Wait for the official announcement and let's see how Samsung will lead it's virtue forward against Apple. Samsung would definitely had a plus point as it introduces it's gadgets at a much lower price as comparing to Apple however with same premium feel and features.
Stay tuned for more technology updates.