One of the biggest multinational American software corporation, "Microsoft" has launched the all new latest edition of it's most-popular Gears of Wars series. This latest Edition has been entitled as, " Gears of War: Judgment" and will be rolled out for sale online from today onwards.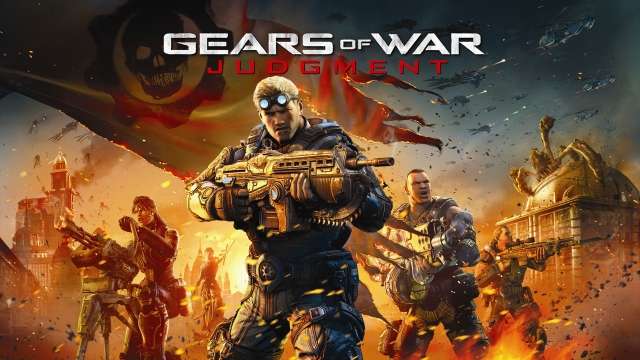 Gears of War: Judgement is a third-person shooter game as the fourth entry to the Gears of War series. Shifting the focus towards game features, Gears of War: Judgement will have two new multiplayer games modes called as, " Over Run" and " Free-For-All". Microsoft calls the game "an adrenaline pumping prequel" as the story unbosom through a series of flashbacks which will take you straight away on to the back events of the original Gears of War trilogy to the immediate aftermath of Emergence Day – the defining event of the Gears of War universe. The game also offered with a new expanded ranges of weapons arsenal. This time there will be a new protagonist named, "Damon Baird" who will be the leader of Kilo Squad. Damon Baird will be a Gear soldier who en-compasses it's virtue as an expert in several technical and mechanical fields. Gamers can experience first-hand the events that led to their court-martial as the events are recounted during the trial – how the Kilo Squad struggles to fight off the Locust horde, as they burst from the ground on Emergence Day, led by a terrifying new Locust Leader: General Karn. The OverRun mode allows gamers to form five-player teams that take turns at pitting Locust and COG soldiers in a head-to-head battle.
Howver, here is the list of characters you will find out in Gear of Wars: Judgement except Mr. Damon Baird- Pvt. Augustus, Sofia Hendrik, Garron Paduk, Col. Ezra Loomis and Karn.
Speaking at the launch of the blood and gore adventure, Anshu Mor, Business Group Lead – Interactive Entertainment Business, Microsoft India, said, "With Gears of War: Judgment, gamers get to find out what led to the events of the 'Gears' universe, Emergence Day and to delve deep into the personal stories of the new game lead: Damon Baird and the rest of the Kilo squad. In this story players fight to save the city of Halvo Bay from a terrifying new enemy, General Karn, in a campaign that captures the true essence of 'Gears' combat, and introduces a style of gameplay that's faster and more action-packed."
The Price Tag for owing this game will be around Rs 2999 in India and it is available for purchase on all the online e-commerce retailers.