Samsung Corporation, one of the leading giant serving in electronics industry worldwide is in the news once again due to it's most popular upcoming device, "Samsung galaxy Note III" which is always covered with countless rumors has now again flashing up in the gadget market worldwide with it's new rumour which says that the new Samsung Galaxy Note III will sport the first-ever plastic-lined OLED display.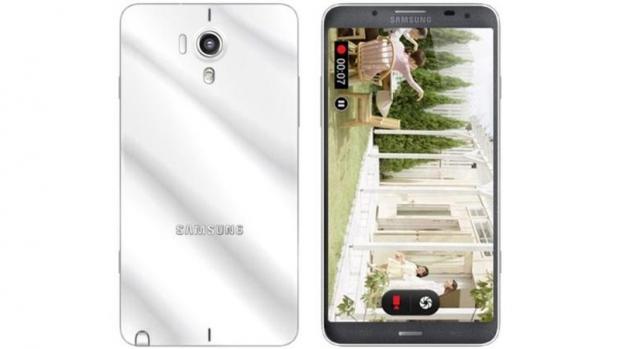 However, it is also rumored that Samsung will revealed this device at IFA 2013 later this August, with a release date sometime in the upcoming Q4 of the year 2013. As per the latest news delivered by the Samsung Mobiles is that Samsung Galaxy Note III will be the first device to deploy plastic OLED display. When coming to it's thickness and weight measures, they also says that the this device display will be the most thinner than the one on Galaxy Note II and come with a RGB stripe.
However, there are few specifications as in terms of display Samsung Galaxy Note III will come with a 5.99-inch full-HD AMOLED display and will get powered by a Exnos 5 Octa CPU and will support LTE. Eying on towards it's Photography Specifications, it is speculated to come with 13-megapixel rear shooter. This phablet is likely to run on the latest version of Android, which should be Android 5.0 aka Android Key Lime Pie. The pahblet is expected to have even more software improvements and features than the Samsung Galaxy S4.
Also, taking from the popularity of devices with metal body, Samsung may also launch NOTE 3 with metal body. It is well known that HTC One X which is made up of single slab of aluminum was received nicely from end user. Now Samsung, who has been always criticized for their plasticity body certainly need such maintain their status of world's prominent and premium smartphone manufacturer.
However, the information may be not be cool for most of the tech lovers and the main issue will be here is it's durability and resilience to scratches. If by anyhow, such an huge expensive devices receive scratches just by dropping then of course that S-Pen stylus then we won't be happy.
Wait for the official exposed specifications, however for more information stay tuned with us.