Race among the Tech Giants in the world to introduce new innovatory products in the streamline of touch wearable devices is on it's way to catch to fire in the gadgets arena worldwide. New innovations and news from technology firms worldwide like Apple, Google and Samsung has now forced one of the world leading multinational software corporation, "Microsoft" to register it's name and makes this contest filled with tough competitors.
As per the rumors, it has been reported that Microsoft has planned to join the party and probably in the first quarter of the year 2014 company will launch it's first set of connected glasses and touch enabled watch. A smartwatch will be specifically designed by the company, for instance, it would allow the user to get connected on your windows powered devices wirelessly. It can be assumed that it will be specifically designed with a primary concern of the Windows user to check out their mails alerts of their incoming calls and missed calls upcoming new messages like from your Twitter or Facebook post, practically complementing the gadgets you are already using every day. Additional features could be added, such as allowing you to send text messages and take pictures. This would make the smart wristwatch a very useful gadget to have, offering wearers higher accessibility and portability than the current handheld devices.
The company is reportedly looking at using a 1.5 inch display for the device. However, it is yet unclear whether Microsoft will move ahead with the project. The company's previous attempt to launch into the wearable gadgets market, by manufacturing a similar wristwatch device about ten years ago, resulted in failure when sales stopped in 2008.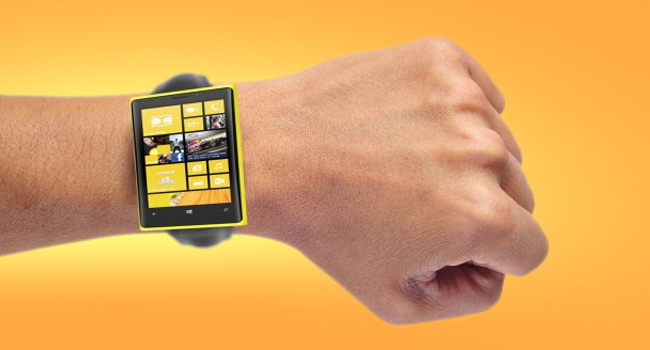 Analyst Brian White said in a note to investors on Thursday that he believes Microsoft is planning to bring to market a set of Internet-connected glasses next year. If true, that would put Microsoft in a position to compete with Google Glass, a project with a very public presence despite the fact that it is still in development.
White believes that Google Glass will kick off what he sees as a "major push" in wearable electronics by the biggest tech companies. Among those expected to play a part is Apple, which is rumored to be working on a so-called "iWatch" accessory.
However, we just have to wait for a longer while and see who wins the race among all these biggest tech giant in the gadgets hub worldwide.
For more information like this, Stay tuned for further updates.
Source: unwiredview