The much awaited and highly anticipated Galaxy S4 device has been launched worldwide and in India it has price a tag of Rs. 41500. This smartphone has created lots of buzz around the globe, already its been dismantled by ifixit and it has been rooted by a famous Android developer and we have various comparison being done between S4 and other premium devices already available in the market.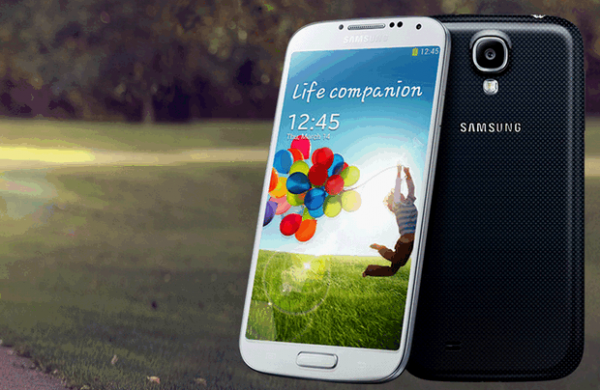 Though in India its the Exynos Octa version of the handset that has been launched and but the working root is for the Snapdragon Quad-Core version of Galaxy S4 which is rooted by same Android developer who is famous for this work on Motorola smartphones. As per XDA thread, the root has been achieved using Motochopper root method which was used for Motorola phones. It is quite easy to root new Samsung Galaxy S4 if you done similar kind of task in past. As this handset has been root so quickly , just after its launch. Apparently, it will now attract even more developers to work on this device, stay tuned for more interesting news for GS4.
Coming to its benchmarks, fonearena has done some benchmarks for this new devices. This device with Exynos Octa core version will use Cortex A15 chips running at 1.5Ghz for CPU intensive task while when phone is not that much busy, it will use 1.2 GHz remaining quadcore chip.
The Quadrant Benchmarks gave 13161 point, nice 584 point more than HTX One, while the Atutu benchmarks awarded it 28018 which is around 3800 point more than HTC One. In Vellamo 1.0 benchmarks , it was just behind HTC butterfly with 2451 points. For linkpack benchmarks, it scored 319 in single thread test while 613 in multithread tests. On both, it was marginally ahead of HTC butterfly and Sony Xperia Z.
The GPU score in Nenamarks2 for Samsung Galaxy S4 scored 60FPS which was little inferior as compared to HTC One which scored 61FPS.
Apparently, from all above tests, its clear that this device is quite powerful and was consistently among top while other premium devices like Sony Xperia Z, HTC One hovered up and down. Undoubtedly, one the powerful device money can buy today.
Finally coming to the most interesting part, already iFixit has dismantled the device in their Samsung Galaxy S4 teardown.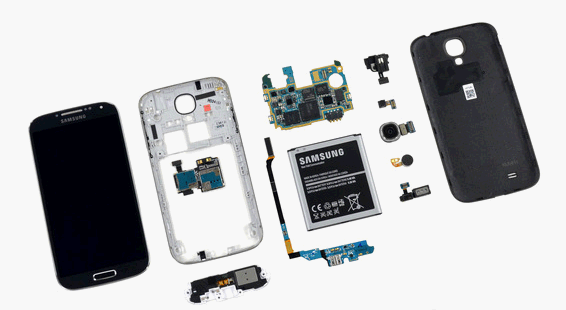 Image credits : Ifixit
As per iFixit, Samsung Galaxy S4 is has a battery which can be replaced easily and without any tool and this phone is very easy to open to give you easy access to its internal components. The devices has 11 screw in total and all easy to access and open as uses standard size. One of the other nice feature is that most of the smaller parts are modular and can be repaired / replaced easily. However, the negative side of build is that glass and front panel are not so repair friendly thus may result in higher repairing cost if affected. They gave it 8 of 10 for repair-ability.
That sums up todays update for Samsung Galaxy S4, stay tuned for more updates, analysis about Samsung Galaxy S4 at TechMGC.com.