Swipe has launched it's new product called as," Swipe Velocity" in India. Swipe is a telecom service provider which is progressively empowering its compendium of delivering Android based tablets in Indian market.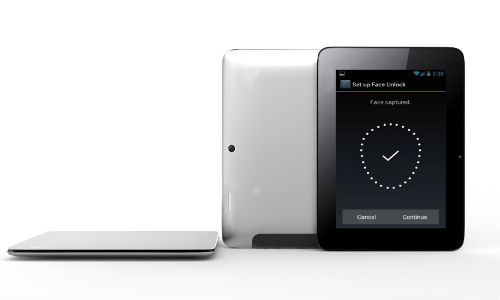 Swipe Velocity is dubbed with 8 inch HD IPS screen with 5 point multi-touch display endowing a screen resolution of 1024 x 768 PIXELS. Swipe Velocity Tablet runs on the Android Jelly Bean version 4.1.1 operating system, also it is powered up with a dual core cortex A9 Dual Core Processor with Mali 400 GPU which serves the user to browse application with unwrinkled performance. In terms of Storage-requirements, the tablet has 8 GB of inbuilt storage with 1 GB of RAM,micro SD support,HDMI support. Company officials asserted that Velocity will deliver over 9 hours of backup on a single charge, as it has 4500 mAh battery.
Specifying towards Photography, Swipe Velocity is baptized with 2 MEGAPIXEL Rear Camera and a 1.3 MEGAPIXEL front camera serve the user to have a nice video calling quality. Dealing with it's Connectivity, it support Wi-Fi, external 3G support via dongle, mini USB and 3.5mm jack. Swipe Velocity is priced at Rs 11,490.