Motorola Mobility is been silence from long, they were recently in news for cost cutting by axing their employees worldwide. However as per news, they are going to launch a new mobile phone very soon which will have its entire front being used as screen. Means increasing screen size however smaller than other phones with similar screen size.
The company ie. Motorola Mobility was recently acquired by Google Inc. is busy in revamping Motorola. The phone will support LTE networks which means it can take advantage of latest speed offered by Verizon's networks using LTE technology.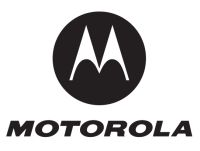 The phone phone is expected to go on sale by end of this year however there are no confirmed news. But the phone will run latest version of Google Android and will support LTE service.
We hope we will see something innovative from Motorola as they are really falling behind other smartphone manufacturer and they need to prove themselves again.