Canonical Limited, one of the leading manufacturer in software development has disclosed their animus to materialize a new Smartphone Operating System in the next few months. Mark Shuttleworth the owner of the Canonical Limited has also posted a video detailing the proposed User Interface of the OS based on Ubuntu.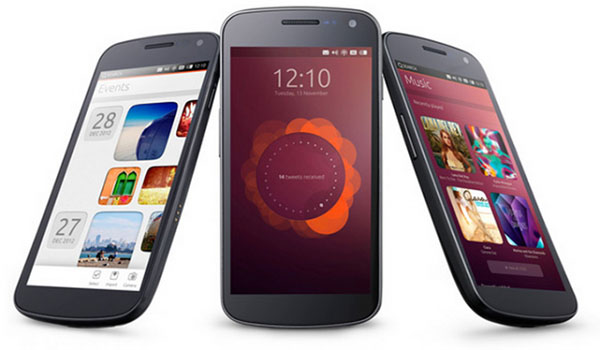 Generally, majority of tablets and smartphones are now preloaded with Android Operating System so it will be easier for new Ubuntu based OS to have a easy acceptance in the market. Mark Shuttleworth stated," that most Android toting phones of today would be capable of running Ubuntu for smartphones as well". The Ubuntu launch is the first to offer a single operating system that can run across phone, computer and connected TVs. The Ubuntu Operating System will run on top of the range smartphones, such as Google's Nexus devices and many more. However, Ubuntu for Smartphones will have an edge over as Android basically relies on Java Virtual Machine in order to execute a lot of applications, this new platform would be able to run natively on any ARM architecture (ARM architecture describes a family of computer processors designed in accordance with a RISC CPU design) – thereby increasing the performance and with support of HTML5 applications allows the developer to create non-native applications for new platform.
"We expect Ubuntu to be popular in the enterprise market, enabling customers to provision a single secure device for all PC, thin client and phone functions. Ubuntu is already the most widely used Linux enterprise desktop, with customers in a wide range of sectors focused on security, cost and manageability" said Jane Silber, CEO of Canonical. "We also see an opportunity in basic smartphones that are used for the phone, SMS, web and email, where Ubuntu outperforms thanks to its native core apps and stylish presentation."
An additional advantage of Ubuntu over smartphones is that it's existing applications designed to run on the desktop version of Ubuntu would seamlessly work on the phone version of the Operating System as well.
"We are defining a new era of convergence in technology, with one unified operating system that underpins cloud computing, data centers, PCs and consumer electronics" said Mark Shuttleworth, founder of Ubuntu and VP Products at Canonical.
Here are some of the advantage listed below:
Edge magic: thumb gestures from all four edges of the screen enable users to find content and switch between apps faster than other phones.
Deep content immersion – controls appear only when the user wants them.
A beautiful global search for apps, content and products.
Voice and text commands in any application for faster access to rich capabilities.
Both native and web or HTML5 apps.
Evolving personalised art on the welcome screen.
From the Sources, we came to know that over 20 million desktop PCs are currently run on Ubuntu Operating System, and company also claims that close to 10 per cent of the world's new desktops and laptops will ship with Ubuntu in 2014.
For more information keep updated with us.