Sony, One of the leading mammoth in manufacturing electronics products has unveiled it's upcoming project in it's budget smartphone segment as Sony Xperia E and Edual to be launched in the upcoming fiscal year.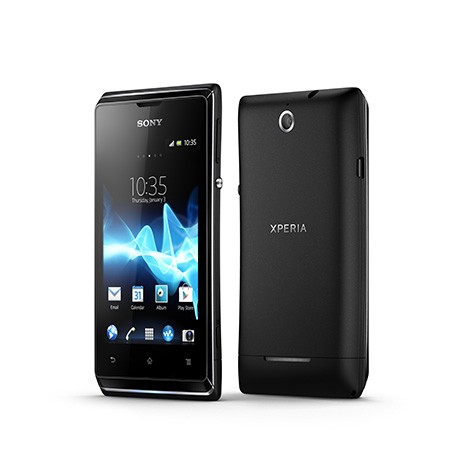 Sony Xperia E and Edual will feature with 3.5-inch HVGA display with 320×480 of screen resolution. From the Sources, Sony Xperia E and Edual will be offered in Single Sim and Dual Sim functions and it is also heard that both will run on Android 4.1 Jelly Bean Operating System powered with 1 Ghz Snapdragon MSM7227A processor. Speculations towards Storage, it will be offered with 512 MB of RAM with 4 GB of internal memory which can be easily extendable thorough a microSD card slot.
"Consumers looking to take their first steps into the world of Xperia smartphones would be well advised to look at Xperia E or Xperia E dual. They are perfect for those seeking affordable access to the quality and functionality more traditionally associated with high-end Android smartphones," said Calum MacDougall, Director Xperia Marketing at Sony Mobile Communications.
Sony states that HD Voice differentiates mobile devices by voice call quality where the human voice is replicated accurately. This helps in creating a quality aural experience that is vastly improved from what users have encountered previously with both mobile and traditional fixed line telephony. Commenting on this feature Sony states, "It's almost like a whisper in your ear, you feel closer to the person you are talking to."
Sony claims that the Xperia E has also been designed to allow consumers stay on top of cost and power consumption. The data usage application monitors how much is being spent and the extended standby mode increases the standby time up to 4 times. When the screen has been in sleep mode for a few minutes, Wi-Fi and data traffic will be disabled and most applications will be inactive to save the battery life. However, calling and messaging will continue to work as normal. Sony explains that once you touch the screen to wake the device up from standby, all functions return back to normal.
From the Sources, we came to know that both the single and dual SIM variant come with the same features including DLNA connectivity, HD voice and 3D surround sound. Sony Mobile notes Xperia E will be available in black, white and pink colours and Xperia E dual in black and gold colours. However, no information regarding the price tags for this handset is not known and more regarding the same will be available closer to the date of launch.