Apple Incorporation, one of the biggest giant in electronics industry has filed a patent application for it's new innovation from their imagination to reality that comprises a flexible and portable screen which can be easily worn on the wrist. It has been speculated that it could be an iWatch in the hub.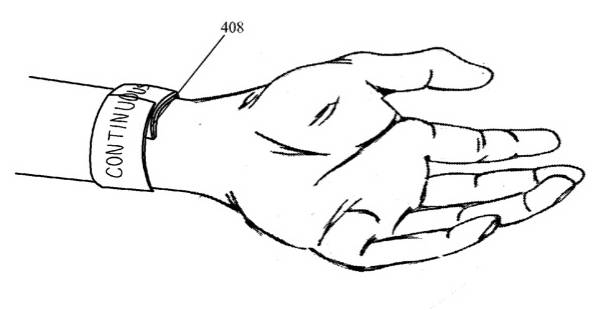 Not much details are available however, this flexible device can be won on wrist and will have all features you expect from a common smartphone and will have some unique features kinetic energy gathering and solar recharge.
According to the patent application, "Active communication between an accessory and a portable electronic device can be accomplished wirelessly. For example, a wireless data connection such as the 5GHz 802.11n protocol can provide sufficient data transmission bandwidth to transmit a high quality video stream."
Adding up to it's features, a nice touch about the device is it get self powered by "a kinetic energy gathering component, wherein the battery can be trickle charged" or "ambient light energy collectors disposed on at least one edge of the accessory device. However, it is rumored there will be an external chargers to charge it explicitly.
However, we have to wait for more details until the launch. So, keep updated with us.