Intex Technologies, counted among the list of leading and one of the fastest growing domestic manufacturer in electronics industry has upgraded it's portfolio in the Indian market. Company has announced the expansion of it's consumer electronics goods segment by introducing an affordable range of LED TVs .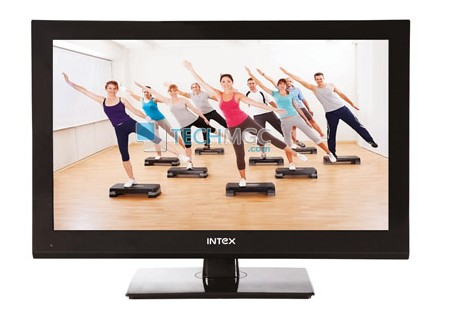 Intex Technologies always seems to provide it's products at an affordable price range which includes IT Accessories, mobile phones and electronic products, the launch of LED TVs by company is another addition to their affordable line-up, we must say that the launch is well timed with the burgeoning demand of LED TVs in India replacing old CRT and LCD TVs. Coming towards the specifications and technical details of these LED TV's, company has introduced three variant depending upon the screen size. The first model is named as Intex LE23HDR06-VT13 which sports 23 inches, LE20HDR05-VT13 with 20 inches and last but not the least LED 1601 ME13 with 16 inches. All the three devices sports the same 1366×768 of pixel resolution which allows the user to experience 720p of HD display.
Commenting on the launch; Nidhi Markanday, DGM – Business & Operations,; Intex Technologies (I) Ltd. said: "LED TV's in India are strongly emerging as a dominant growth category and the demand is expected to only grow in the coming years. These launched models are feature rich and are meant for the price conscious consumers. With these launches and many more planned in the coming months, we are endeavoring to reiterate Intex's commitment of offering technology at an affordable price.
Some of the features of these LED screens are, USB video playability feature and AV stereo sound up to 10W. The new range offers response time of 5MS and come with smart power saving feature as well as digital noise filter. Company has packed these three models with Eye Safe T Matrix technology that eliminates lags, ensures faster response time and better viewing experience without straining the eyes. These newly launched models also have auto channel search, auto volume leveler, sleep timer and headphone jack.
Company officials said, " With the introduction of these newer televisions, Intex is targeting 100 crore revenue and has strategic plans of expanding the vertical through launch of newer models in the coming months. In the next year Intex will aim to sell over 1 lac units of television sets and double the revenue contribution to 200 crores by 2014-15.
Brief summary of LED TV
23″, 20″, 16″ inches of display
720p of HD video recording
Eye Safe T Matrix Technology
USB Video playability, AV stereo sound
The prices of the new Intex LED TVs start at Rs 7500, with the most expensive being priced at Rs 12,500, ensuring that these are affordable to anyone. Company is also offering all these models with 365 days of warranty backed by strong after sales services. The company has 500+ service points along with various field engineers across the country.
For more information on technology, stay tuned with us. li