Google has tied up with Yi to introduce the Yi Halo VR camera a VR technology product from Google for professional productions. The Yi Halo is a monster capable of shooting stereoscopic video in 8K resolution at 30 frames per second, or 5.8K at 60 frames per second.
The Yi Halo has 16 2.5K cameras arranged in a ring, with a seventeenth unit facing upward. It was built to work with Jump, which is a high-end VR creation platform that Google launched in 2015. The core idea of Jump is to encourage VR filmmaking by removing some of the biggest barriers. Google provides general blueprints for the ringed camera rig as well as server space for stitching all the high-resolution imagery together, and then gets to kick back while hardware companies and filmmakers create content to fill its budding Daydream VR platform.

The camera weighs just under 3.6 kg, and is pretty portable. An internal battery provides 100 minutes of continuous shooting. An AC charger can power the device and charge the batteries at the same time, and the rig supports V mount external batteries. An accompanying Android application allows for live monitoring and works as a command and control console. The recommended phones for the app are the Google Pixel phones, and the app only supports Android versions 5.0 and up. The computation power is provided by 18 Ambarella A9SE75 chipsets. There is an integrated omni-directional microphone on board. There is a passive and fanless cooling system on board. The camera is not resistant to dust and water, so cannot be used in these environments.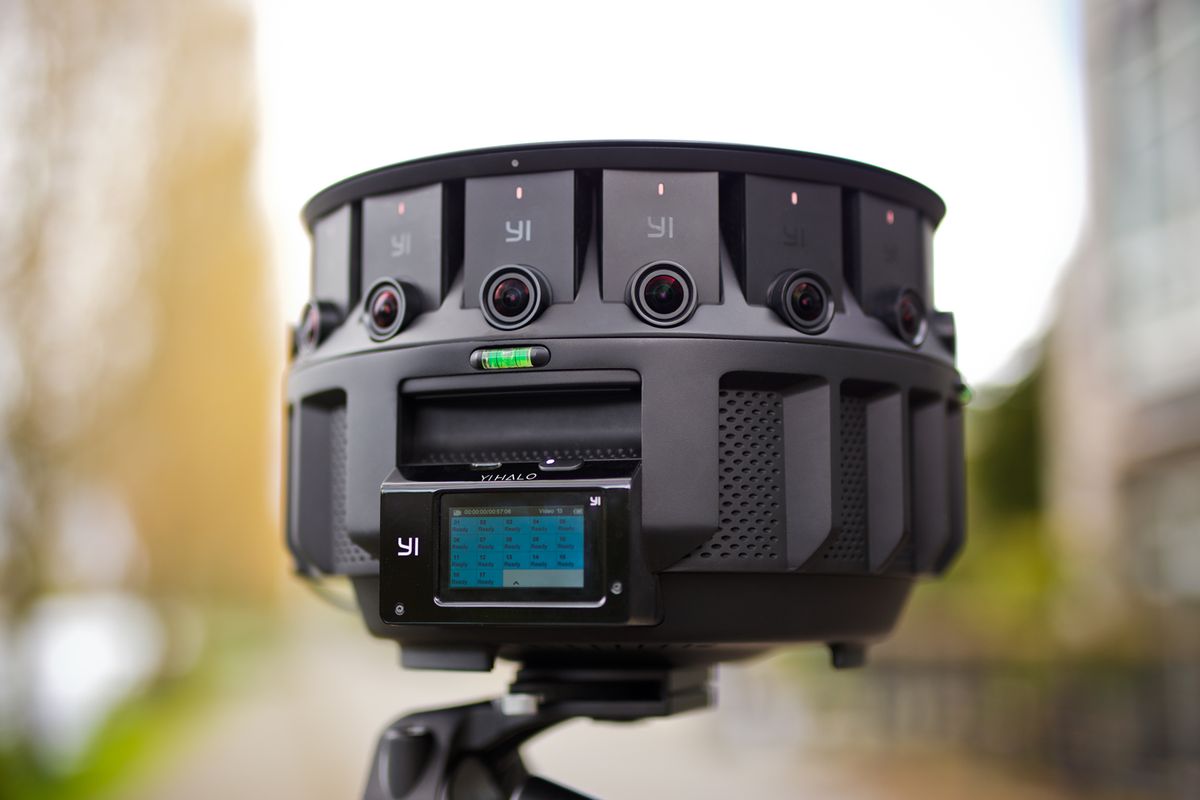 The camera is going on sale some time this summer, but a 100 selected creators will be able to get their hands on the rig, for free. Google also announced the start of the Jump Start program, which puts this exciting new rig in the hands of promising content creators, giving them access to the Halo camera before anyone else. During the Jump Start program, the creators will also have free access to the Jump assembler. Those interested can apply for the Jump Start program up to 22 May.