ZTE Mobiles, another Chinese mobile phone manufacturer has jumped into the arena of Phablets by introducing,"ZTE Grand Memo" full HD phablet . ZTE Grand Memo has been entitled with the first Qualcomm Snapdragon 800 driven phablet available in the market.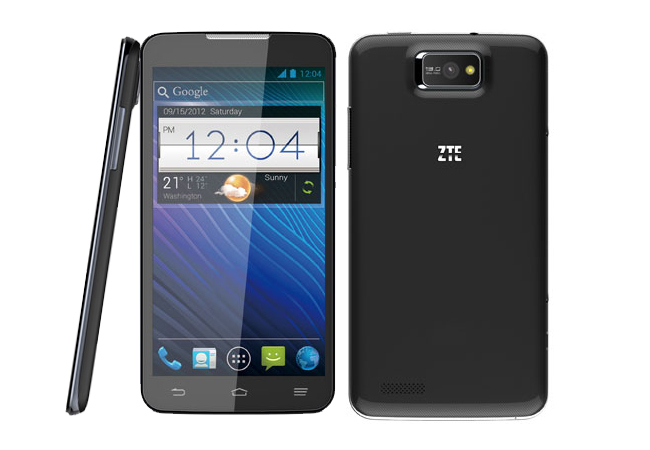 Defining it's Frame up, ZTE Grand Memo featured with a 5.7 inch of screen size with a huge 1280×720 pixels resolutions and a high pixel density of 386 ppi. Specifying it's Platform dependency, ZTE Grand Memo run on Android 4.1 Jelly Bean Operating System, however it also uses a custom ZTE UI called Mifavour which the company said is designed to make operating more simpler and easier. ZTE Grand Memo is powered by a Quad core processor clocked at 1.5 GHz with Krait 400 application processor and Aderno 330 GPU. Aderno 330 is so far the most powerful GPU delivered by Qualcomm that supports 2160p video which is double to even Qualcomm Snapdragon 600′s Aderno 320. From the Sources, we also got to know that Krait 400 is faster than Krait 300, which will definitely attract the eye of most of the tech lovers who wish to play HD games. With Krait 400 makes it more powerful as compare to LG Optimus GPro and HTC One or Asus PadFone Infinity and other similar high end phones and phablet.
Defining it's Photography Specifications, ZTE Grand Memo supports 13 MEGAPIXEL of primary camera with 1080P full HD video recording and a 2 MEGAPIXEL of front facing camera for video calling. However, it lacks the stylus for accompanying stylus oriented applications. In terms of Connectivity, it will be equipped with all the latest Connectivity features as we see in high priced gadgets like 3G support with LTE/HSPA+ speed, Bluetooth, WiFi and so on.
Quick View of Specifications:
5.7 inch Full HD display, 386 ppi
Expected (LTE/HSPA+ speed)
Snapdragon 800 MSM8974 SoC
1.5 GHz Krait 400 Quad Core Processor, Aderno 330 GPU
13 MP camera, full HD video recording, 2 MP front camera
To power it up, this device packed up with 3200 mAh of battery with talktime unknown. However, information regarding it's availability has not been disclosed yet. Stay tuned for more updates.