Google has revealed the specifications of it's new project known as, "Project Glass" which is approximately half a year away from it's launch. However, The release date of this innovative Project glass was first expected in the first quarter of 2014 but as per the latest news from our sources we came to know that Google Glass will be ready for it's shipping just at the beginning by the end of 2013.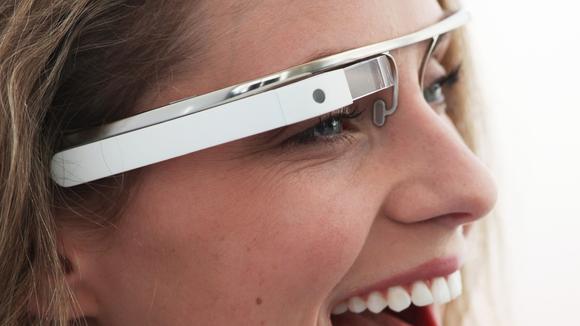 Earlier, as we mentioned that Apple and Samsung had filed their patent in wearable computing mainstream as they are likely to launch their respective I watches at the end of this year. And now, to mark it's virtue in the same stream but with different innovatory product Google has came up with a new invasion, "Google Glass". Heading on to it's Specifications basically it's a smart pair of glasses with an integrated heads-up display. Specifying it's body design and technical specifications, it has been designed with a small prism display which works as the kernel for Google glass and fits just above your eye line to view the display screen, though you all must be thinking then it will create problem in seeing the display screen as it positioned above the eye surface but the main reason behind to keep the display above the eye line is to keep your eye's a bit away from second by second information display. If you're willing to get some information you can just glance it up and see the specifications and statistics of your query. The glasses though packed up with an inbuilt cameras rated at 5 MEGAPIXEL making a crystal clear view of your absorbed carved-figure. It also comes with a microphone, GPS and a bone induction to give you sound. One of the most exciting feature, which add value in it's excitement campaign is the Voice Control feature, the work of the voice control feature is to control the device by your voice when you say 'ok glass' to get a range of options including taking pictures, videos, send messages using speech to text, 'hang out' with people or get directions to somewhere. You access these options by saying them out loud.
The result of your query like what you ordered to take a picture, capturing video, video conferencing all the commands will be displayed on the prism- which essentially putting data into your view like a head up display (HUD).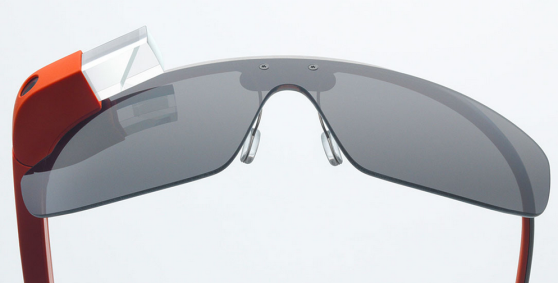 Enumerating it's Connectivity support, this in-handy device will support Wi-Fi and Bluetooth which would be used to send pictures to the screen, bone-induction has been equipped mainly for sound, vibrating your skull to communicate the sound into your inner ear.
In terms of memory, this device may be incorporated with 16GB of flash memory storage, 12 GB usable (and synced with Google's cloud storage services). As per the information from it's official website we came to know that Glass will be compatible with "any Bluetooth-capable phone" but a companion app, called MyGlass, will require Android 4.0.3 (Ice Cream Sandwich) or higher, in order to enable GPS and SMS message delivery.
Briefing it's Power Capacity, it will comes with a Battery which will last one full day but it may vary if video conferencing or Google Hangout are being used on this device. Some of the other features it will include a Nose pads which will give a comfortable leisure for each and every user.
However, not much information has been revealed as it to be like the exact display resolution details, Cellular network connectivity, Processor specs, Warranty details.
The information regarding it's pricing and availability is still a mystery. So Stay tuned for more updates.