Nokia, One of the biggest Multinational giant in Information Technology and telecommunications from Finland has assailed the new look of their new product "Nokia 114" without any fuzz and buzz on it's official website.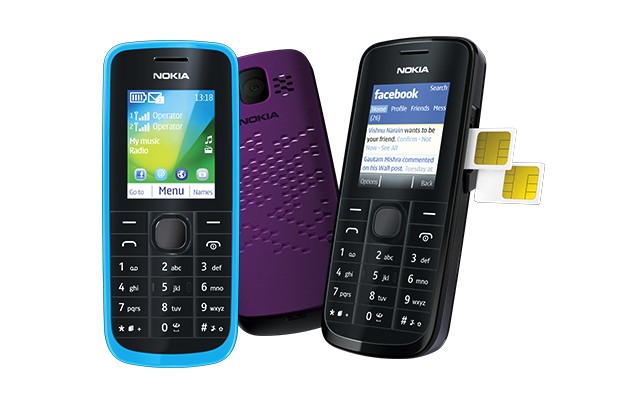 Nokia has quietly unveiled the dual-SIM Nokia 114 before any official announcement. Administrator's of Nokia has published the details of a new Series 40 NOKIA 114 over to it's official website. As per the sources, the New Nokia 114 will sports a descent 1.8-inch TFT QVGA color display with a screen resolution of 128 x 160 PIXELS. It is expected, that Nokia 114 adds up the extra feature of DualSim functionality with 65K color screens. As per Speculations, Nokia 114 will supports: GSM 900/1800 GSM 850/1900 bands, it will support 2G-only and as per it's dimensions is rumored Nokia 114 will measures around 110.0mm (H) x 46.0mm (W) x 14.8mm (D) and weighs just 80 grams with battery. It is rumored, Nokia 114 will be powered with 1020 mAh battery delivering 10.5 hours talk time, up to 27 music playback and up to 637 Hrs standby.
Speculating towards Nokia 114 Storage, it will support 32 GB of expandable storage with microSD. Highlighted features towards it's Connectivity, displays Bluetooth, with GPRS/EDGE Connectivity. As per the Source available from Website in terms of camera optics, Nokia 114 packs with an 0.3-megapixel camera capable of recording QCIF video at 15fps. Some of the other features, it will be expected with FM radio with recording. There is no information on the website regarding its launch schedule and pricing, but you can expect more details in upcoming days.
May be Nokia knows that they are not doing well in smartphone segment so they should keep firm stand in entry level budget and no-non-sense phones. Hope they get success in their endeavors.